A Documentary History of Lutheranism, Volumes 1 and 2: Volume 1: From the Reformation to Pietism Volume 2: From the Enlightenment to the Present (Hardcover)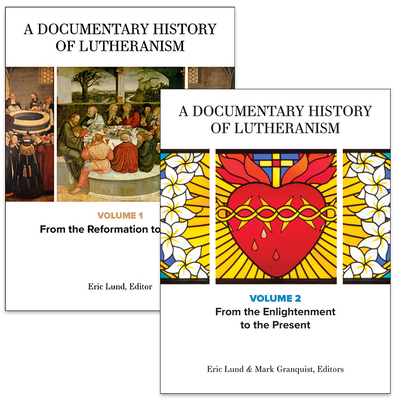 $163.90
This item is not currently available to order.
Description
---
This unique collection of excerpts from Lutheran historical documents--many translated here for the first time--presents readers with a full picture of how the Lutheran movement developed in its thought and practice. Covering not only theology but also church life, popular piety, and influential historical events, the primary documents include theological treatises, confessional statements, liturgical texts, devotional writings, hymns, letters and diaries, satirical polemics, political documents, woodcuts, and pamphlet literature.
This first volume covers the chronological period from Luther's first calls for reform to the development of Lutheran Orthodoxy and Pietism during the seventeenth century. The judiciously selected and carefully translated texts as well as the contextualizing information provided in each chapter's introductory essay acquaint readers with the turbulence and fervor of this revolutionary Christian movement, its struggles for survival and consolidation, and its further evolution up to the dawn of the Enlightenment.