The Secret Garden (Paperback)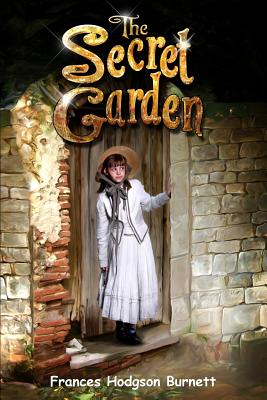 $9.19
Available in our Warehouse: Usually Ships in 3-8 Days
Description
---
"If you look the right way, you can see that the whole world is a garden."
--- Frances Hodgson Burnett, The Secret Garden The Secret Garden is a novel by Frances Hodgson Burnett. It was initially published in serial format starting in the autumn of 1910, and was first published in its entirety in 1911. It is now one of Burnett's most popular novels, and is considered to be a classic of English children's literature. Several stage and film adaptations have been produced. Public reception Marketing to both adult and juvenile audiences may have had an effect on its early reception; the book was not as celebrated as Burnett's previous works during her lifetime. The Secret Garden paled in comparison to the popularity of Burnett's other works for a long period. Tracing the book's revival from almost complete eclipse at the time of Burnett's death in 1924, Anne H. Lundin noted that the author's obituary notices all remarked on Little Lord Fauntleroy and passed over The Secret Garden in silence. With the rise of scholarly work in children's literature over the past quarter-century, The Secret Garden has steadily risen to prominence, and is now one of Burnett's best-known works. The book is often noted as one of the best children's books of the twentieth century. In 2003, the novel was listed at number 51 on the BBC's survey The Big Read. Based on a 2007 online poll, the National Education Association named the book one of its "Teachers' Top 100 Books for Children." It was one of the "Top 100 Chapter Books" of all time in a 2012 poll by School Library Journal. Jeffrey Masson considers it, "one of the greatest books ever written for children".
About the Author
---
Frances Hodgson Burnett (1849 - 1924) Frances Eliza Hodgson Burnett (24 November 1849 - 29 October 1924) was an English-American playwright and author.
We appreciate your continued support!
If you would like to make a donation to help us through CLICK HERE.