My Body is Growing: A Guide for Children, Ages 4 to 8 (The Safe Child, Happy Parent Series) (Hardcover)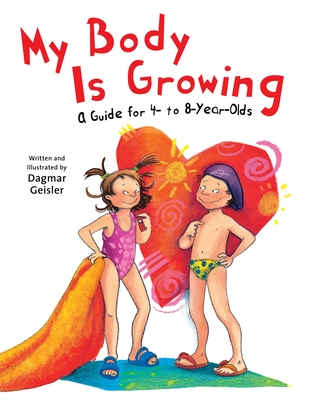 $18.69
This item is not currently available to order.
Description
---
A Comprehensive, Fully Illustrated Guide to Our Bodies—for Boys and Girls!

From a young age, children hear that pink is for girls and blue is for boys. They're told girls play with dolls and boys play with cars. Girls are always giggling and cuddling, while boys should be roughhousing and tough. Boys are messy and smelly and girls are quiet and neat, right?

In My Body is Growing, Dagmar Geisler works to show preschool and early elementary readers that we're really not all that different, regardless of whether we're boys or girls. Though we may all seem similar on the outside, we are each our own person on the inside. At this age, our bodies and our minds are changing—we're growing up!

By getting to know the students of Class 4B, young readers will learn how their own minds and bodies work. They'll learn about friendship, about gender stereotypes, and about the rights they have, even (and especially) as children. Dagmar also addresses sexual abuse and why it's so important to report it to an adult.

Additionally, through stories and antics of the older siblings of Class 4B, readers will be introduced to the topics of puberty, falling in love, having sex, and becoming pregnant. 

Dagmar Geisler's My Body is Growing is the perfect introduction to body awareness and sexual education for preschool and early elementary school students.
About the Author
---
Dagmar Geisler is a German author and illustrator. She studied graphic design at the University of Applied Sciences in Wiesbaden and worked for several publishing houses and broadcasting companies. Today, Dagmar focuses mainly on children's books, both as an illustrator and an author. She illustrated My Body Belongs to Me from My Head to My Toes, which received the Silver Feather (Silberne Feder) Children's Book Prize from the German Medical Women's Association, and My Feelings and Me. She lives with her family in Munich, Germany.