The Christmas Story: The Brick Bible for Kids (Board book)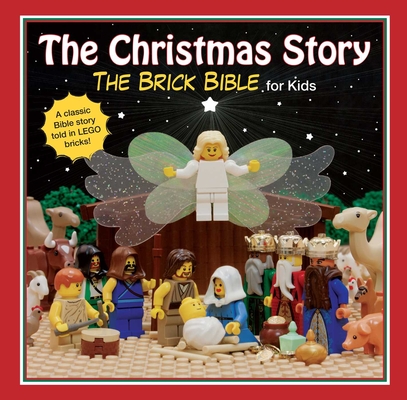 $9.99
This item is not currently available to order.
Description
---
Santa, sleigh bells, mistletoe, reindeer, and presents: these are the tell-tale signs of Christmas. But for Christians, December 25 is also the time to celebrate the birth of Jesus, and what better way to introduce your kids to the story of the Savior's birth than through LEGO?

Every year, children of all ages revisit the scene in Bethlehem with Joseph, Mary, the three wise men, the angels and shepherds, and a baby swaddled and lying in a manger. This is the story of how Jesus Christ was born.
 
Mary and Joseph were engaged to be married when God sent the angel Gabriel to tell Mary she would give birth to Jesus, the son of God. Soon enough, she and Joseph found themselves in Nazareth, with a newborn baby—but without any room at the inn, they had to place the baby in a manger, where he would be visited by angels, shepherds, and wise men . . . before growing up to become Jesus Christ.
 
With meticulously constructed LEGO dioramas to bring to life this incredible story of faith, kids will love seeing the story of Christmas played out using their favorite toys.
 
Brendan Powell Smith, author of the Brick Bible for Kids series, creates a magical "brick" world around the simplified text of the Immaculate Conception, the census, the guiding star high above Bethlehem, and the promise one little baby brings to the Christians of the world. This important Christmas story is sure to be the perfect holiday gift and a book for families to cherish for years to come.
About the Author
---
Brendan Powell Smith is the author of the Brick Bible for Kids series, as well as books for adults, including The Brick Bible: The Complete Set and The Brick Chronicle history series. Smith lives with family Seneca, Lila, and John and kitties Julep, Gimlet, and Moonshine. You can visit the author' s child-friendly website at www.brickbibleforkids.com.