The High-Skies Adventures of Blue Jay the Pirate (Compact Disc)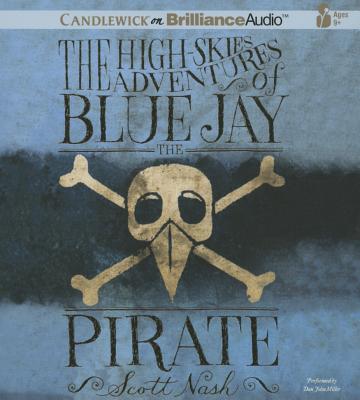 $9.99
This item is not currently available to order.
Fall '12 Kids List
---
"Join the crew of the pirate ship, Grosbeak, led by Blue Jay, their captain, as they sail through the sky. In the intricate and fascinating world that Nash has created, the pirates aboard the Grosbeak are all birds! In a story brimming with intrigue, suspense, and the perfect dash of humor, unforgettable characters abound. Hillary, a star-nosed mole; Henry, a brave sparrow; and Teach, the leader of a gang of treacherous crows will all come to play a part in the lives of Blue Jay and his crew. Beautifully detailed illustrations throughout the book make what is already an outstanding story a real treasure."
— Joyce Tiber, Next Chapter Bookshop, Mequon, WI
Description
---
The captain and his crew cross swords with the villainous crow, Teach, and his dastardly gang of thieves; outrun sharp-toothed predators and furry fiends; explore hidden lairs and secret hideouts; witness strange hatchings and astonishing courage; and encounter heroes of every size, shape, and species--all set forth in this volume, artfully penned by Scott Nash, Gentleman.
"Listen or be hanged " --Blue Jay the Pirate, Captain of the Grosbeak