Voyage to the Sun: A Children's Version of the Tao te Ching (Paperback)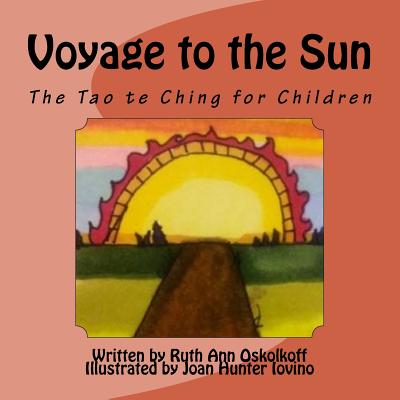 $26.44

Available in our Warehouse: Usually Ships in 3-8 Days
Description
---
A Children's version of the classic Tao te Ching with text that is accessible to the young. The pages contain the ideas present in the original Tao but simplified for children. An additional storyline has been added about an elder's visit to a family with two children. Whimsical illustrations by Joan Hunter Iovino.
Buy this for the children in your life. This book will teach them about kindness, our shared humanity, recognizing natural patterns, to look for the subtle and the nuanced, and to be bold and learn to think for themselves. It encourages them to put aside hate and take steps to be a positive influence in the world.
Parents are finding their children just love this book. The small ones love the easy words and whimsical bright illustrations. A reviewer wrote "from the first page, my 8 year old daughter was pulled in to the story and the lessons about life, magic, friendship, and contentment." It makes a wonderful gift for all the growing ones in your life. For all elementary and middle school grades.
About the Author
---
Ruth wrote this book as a mother after looking around and trying to find a children's version. Not finding a single children's version in English of the ancient Tao te Ching she tasked herself with creating something her son would enjoy. She worked to remain true to the original ideas while creating simple poetic language a child could enjoy. The illustrations are beautiful and add to the message of the book. In addition to the experience of being a mother and studying religion for 40 years, Ruth possesses a Master of Arts in Humanities and a Certificate in Poetry Writing. This uniquely qualifies her to write children's books, comment on popular culture, and travel on pilgrimages. She shares an apartment with her family, and lives without a car in a big city. The artist Joan Hunter Iovino was born in Washington, D.C. and after a decade of travels across the United States, now resides in rural Maryland with her "road cat" Driftwood. She spends the majority of her time in her studio drinking cold coffee and making a mess.