The Innocents Abroad (Hardcover)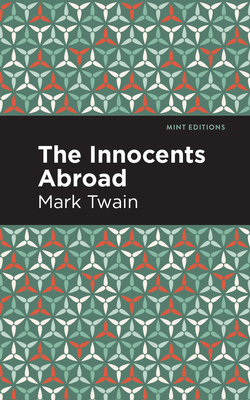 $27.99

Available in our Warehouse: Usually Ships in 3-8 Days
Description
---
Set in 1867, The Innocents Abroad is a travel book that follows a group of Americans from New York City to the renowned Holy Land. Throughout the journey, author Mark Twain uses humor and wit to make astute observations about the diverse people and legendary locales.
Described as the "Great Pleasure Excursion," Twain and his traveling companions visit some of the most illustrious cities in the world. They make stops in Italy, France, and Greece as well as modern-day Israel and Ukraine. With each trip, the author notes the contrast between expectation and reality. He critiques the misrepresentation of cultural sites and events with notable irony and disillusion.
The retelling of a worldly expedition through an American lens made >The Innocents Abroad a massive commercial success. It's one Twain's best-selling books and became a staple within the travel genre. Readers will thoroughly enjoy the author's enlightening take on the Old World and public perception.
With an eye-catching new cover, and professionally typeset manuscript, this edition of The Innocents Abroad is both modern and readable.