Endomorph Diet: How to Burn Fat According to Your Body Type, Eat Healthy and Improve Your Life with the Endomorph Diet (Paperback)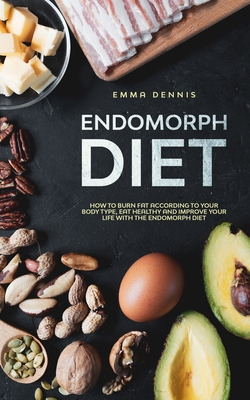 $15.99
This item is not currently available to order.
Description
---
Have you ever tried to lose weight only to realize that you can't actually do so? Do you actually gain weight based on your past attempts to lose weight? You might be an endomorph.
Commonly recognized due to the softer, rounder body with wider hips and shoulders, the endomorph is someone whose body is naturally larger than other people's. The body type is characterized as being less likely to gain muscle and more likely to gain fat, and those that have it often find that despite their best attempts, they can't begin to lose that weight. They try, only to realize that their weight isn't budging-or it goes up.
This isn't because you aren't dieting, it's because you're taking the wrong approach
There is a very specific type of diet plan that you have to take into consideration if you want to be able to lose weight, and this book will introduce you to it. In this book, you can expect to learn all about the endomorph diet-the diet that you must follow if you want to lose the weight.
In this book you will discover what the endomorph is and how you can expect to understand the way that you engage with everyone around you. You will learn about the right nutritional plan and how you can ensure that you will follow it. Within these pages, more specifically, you will find:
The RIGHT MINDSET you must have in order to succeed
The reasons WHY THE OTHER DIETS TEND TO FAIL, as well as what you can do to prevent that failure
A comprehensive list of foods that are healthy and should be consumed regularly, as well as foods that should be avoided if you want to lose weight quickly
The one thing you have to do to ensure the weight you lose NEVER comes back.
A list of the ingredients that your own supplements will need to contain
A 7-DAY MEAL PLAN including recipes for breakfasts, lunches, dinner and snacks.
If you're done trying to find diets that are making you gain weight, then this book is for you.
You don't have to have your weight fluctuating constantly-you just have to know what you can do to tap into science and use it to help yourself lose weight. You don't have to wait another day to begin learning how you can lose weight. All you have to do is make sure that you are choosing the right way to attempt to lose that weight, and this book will give you that.
Start improving your life with the Endomorph Diet.