Haircutting for Beginners: An Easy to Follow Guide to Learn Haircutting Basics, how to Cut Men and Women Hair and How to Choose your Cutting Tool (Paperback)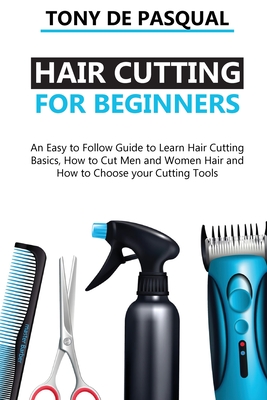 $19.99
This item is not currently available to order.
Description
---
The time has come to learn How to Cut your Hair at Home
Do you wanto to start to learn Haircutting Basics, how to Cut Men and Women Hair and how to choose your Cutting Tools?
If yes, keep reading
Anyone can do a haircut. All it takes is a willingness to do so, and a few fundamental instructions. Training is what matters most. After visiting a beauty salon or barbershop, most people feel as if there's some mystery or key behind it. It is as if someone swept a magic wand over our faces. All that we know is that we look a little neater and more well-groomed after a good haircut. All you need is a little training and practice. Secondly, you need to understand some necessary precautions before cutting your hair. This book is designed to take the suspense out of Haircutting.
This book shows all the fundamentals of Haircutting. You will learn everything from what resources you need to do a good job. In this book you will learn:
Scope and importance of Haircutting
DIY Haircutting
the three primary methods from which all cuts and styles are extracted,
Basic terminologies of Haircutting
All the important tools for Haircutting
Tips and techniques to use tools
Famous hair cuttings methods and step by step techniques
All of the above in one single book.
- Haircutting for Beginners by Tony De Pasqual -