Anabaptist Essentials: Ten Signs of a Unique Christian Faith (Hardcover)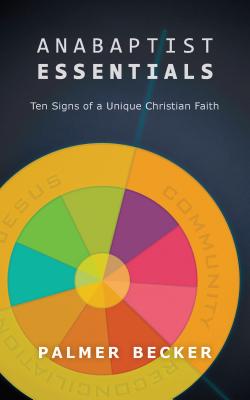 $25.99
This item is not currently available to order.
Description
---
What is the essence of Anabaptism?
Jesus. Community. Reconciliation. These sum up the core values of Anabaptist faith and life, writes pastor Palmer Becker in this concise new resource. In Anabaptist Essentials, Becker introduces readers to the key convictions and practices of Anabaptism, the Christian tradition of the Amish, Mennonites, and Brethren in Christ. From the believers within a sixteenth-century movement to those today who try to follow Jesus, create community, and practice peace, Anabaptists have a rich witness to offer the wider world. Designed for study by small groups and for use as a resource for Christian formation and conversation, this clear, readable guide to what makes Anabaptism unique will equip readers to live out a more radical commitment to Jesus.