Fading Out of the JW Cult: A Memoir (Paperback)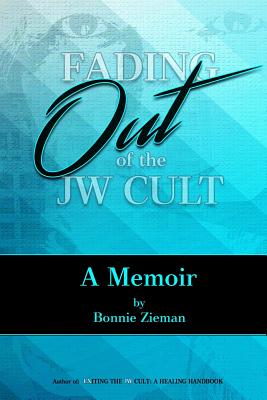 $19.49

Available in our Warehouse: Usually Ships in 3-8 Days
Description
---
Bonnie Zieman was raised to believe she would live forever in an earthly paradise as a survivor of the impending Battle of Armageddon, but when a Jehovah's Witness childhood friend died at the age of ten, that belief was irrevocably shattered.
So began Bonnie's long journey to break free of the Jehovah's Witnesses.
In this engrossing memoir, the retired psychotherapist chronicles her many years of indoctrination as a repressed and unhappy Witness trying to find a way out without tearing her whole life apart. Her experiences provide vital insights for those attempting to understand what it's like to live under the destructive influence of an all-controlling cult, despite having doubts.
Bonnie Zieman goes on to describe her process of creating a life outside the Jehovah's Witness cult, dealing with the enforced separation from her birth family, getting an education, and building her private practice as she and her husband raise three children.
Enhanced by her perspective as a psychotherapist, Fading Out of the JW Cult discusses the effects of groupthink, undue influence, mind control, cognitive dissonance, family dynamics, and social isolation, and will empower anyone struggling to exit or recover from an abusive situation.
About the Author
---
Former Jehovah's Witness Bonnie Zieman was born into the religion, married an elder, and served as a special pioneer before fading out. She went on to create a successful personal and professional life outside the cult. She holds a master's degree in education, four years' training in gestalt and psychosynthesis psychotherapy, and specialty training in levels of EMDR (eye movement desensitization and reprocessing therapy). Now retired, she is the author of two books offering helpful insights into the experience of leaving the all-consuming organization of Jehovah's Witnesses: EXiting the JW Cult: A Healing Handbook and Fading Out of the JW Cult: A Memoir.