Angels on a School Bus: How a Community of Volunteers Saved Two Hundred German Shepherds and Huskies (Paperback)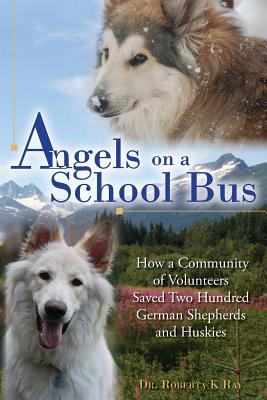 $16.10

Available in our Warehouse: Usually Ships in 3-8 Days
Description
---
One dog being mistreated is one too many-so when a group of volunteers encounters a hoarder who is driving a bus crammed with over one hundred huskies and German shepherds, more than half of which are pregnant, they vow to do whatever it takes to rescue them.
"Angels on a School Bus" tells the remarkable story of this 2008 canine rescue, one of the largest operations in the United States, which took place in Butte, Montana. Camp Husky and its volunteers are a testament to the amazing impact a group of dedicated individuals can have when they work together and refuse to give up, no matter how dire the circumstances might be.
But it wasn't just the dogs that were saved. Author and dog lover Roberta K. Ray traces what happened to seventy-eight of the dogs and shares how they, in turn, have blessed the people who freed them as well as those who adopted them.
"Angels on a School Bus" is a triumphant story for humans and canines alike-and one you won't soon forget.
About the Author
---
Roberta K. Ray holds a PhD in speech-communication from the University of Southern California and is a professor at Montana Tech of the University of Montana-Butte, where she teaches communications courses. An environmentalist and animal rights activist, she volunteered at Camp Husky and was inspired to share the dogs' remarkable stories in her memoir Angels on a School Bus. She currently lives in Butte, Montana, with her husband, John, and their three dogs.