Saving Destiny (Paperback)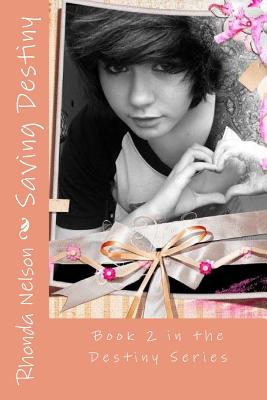 $17.25
This item is not currently available to order.
Description
---
David's new co-worker, a girl that does everything in her power to hide things away from the world and push people away is hiding a terrible secret. She is being abused by the one man that is supposed to protect her. Can David along with Destiny's other friends stop this abuse or will it be too late to save her?
About the Author
---
Rhonda Nelson is a student at Liberty University working towards her MA in Psychology. She has been writing fiction of various genres since she was a teenager, and has two short stories published on an adult website specializing in erotic fiction. In addition, Rhonda has nine novels published with two more due out this December. She has won NaNo Wrimo, a writing competition in which you must write a full-length novel of fifty thousand words in thirty days for the past three years in a row. As a volunteer editor for a large online website specializing in erotic fiction, Rhonda readily identifies creativity and mentors others as they write their stories and turns them in for online publication. She is able to break the barriers of the hard experiences of publication, thus making her work more easily accessible to her loyal readers and new ones that happen to find her work interesting. She grew up in the back woods state of Kentucky reading about hobbits, and vampires, Cimmerians, rabid dogs named Cujo, and Jedi, (if you know what all those are, you're as big a geek as she is) forever twisting her into her current, occasionally warped persona. With a fearless attitude, Rhonda packed up her belongings and moved from Kentucky and traversed the hundreds of miles it took and settled in the great state of Pennsylvania. She currently resides in Pennsylvania with her boyfriend Roger, her step-son, and menagerie of animals named after characters from Sherrilyn Kenyon's Dark Hunter novels and J.K. Rowling's Harry Potter characters where she hopes to one day be on the New York Times Best Seller's List.