The Anatomy of Peace: Resolving the Heart of Conflict (Paperback)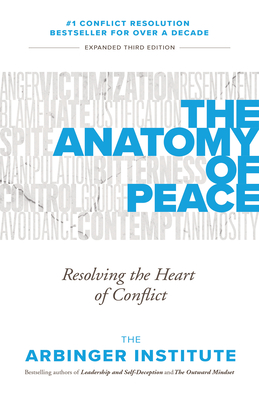 $18.95
This item is not currently available to order.
Description
---
This phenomenal bestseller—over 525,000 copies sold—expanded in a new third edition, explores how we often misunderstand the causes of our conflicts and shows us the paths to achieving true peace within ourselves and our relationships.
 
In this day and age, perhaps there is nothing more important than knowing how to heal relationships that are breaking and how to maintain connections when people are pulling apart. So many of our conflicts seem unsolvable, but what if conflicts at home, at work, and in the world stem from the same root cause? What if we systematically misunderstand that cause? And what if, as a result, we unwittingly perpetuate the very problems we think we are trying to solve?

This book unfolds as a story. Yusuf al-Falah, an Arab, and Avi Rozen, a Jew, each lost his father at the hands of each other's cousins. The Anatomy of Peace is the story of how they come together, how they help their warring parents and children come together, and how we too can find our way out of the personal, professional, and global conflicts that weigh us down. This expanded third edition includes diagrams and discussions that further explain some of the book's approaches, current research about key ideas, and how the transformation approach in the book relates to Arbinger's comprehensive organizational mindset-change process.
About the Author
---
The Arbinger Institute is an international training and consulting firm that is recognized as a world leader in the areas of leadership, team building, conflict resolution, crisis management, culture change, and culture integration. Arbinger's clients range from individuals who are seeking help in their lives to many of the largest companies and governmental institutions in the world.
Praise For…
---
"A book that could change the face of humanity."
—Marion Blumenthal Lazan, holocaust survivor and bestselling author

"I loved Leadership and Self-Deception, and The Anatomy of Peace takes it to the next level, personally and professionally."
—Adel Al-Saleh, President, IMS Health Europe, Middle East and Africa

"The most powerful tool I've seen for finding real, lasting peace—in families, organizations, communities, and nations."
—Pamela Richarde, Past President, International Coach Federation