Sex, Cons & Rock 'N Roll: A Tale of Love, Passion and Betrayal (Hardcover)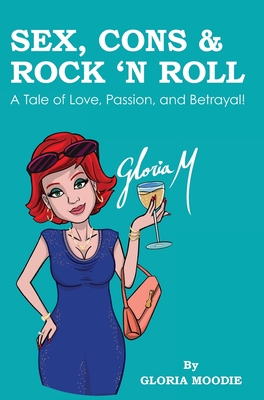 $38.99
This item is not currently available to order.
Description
---
Who the Heck is Gloria M?

I have been widowed, divorced, conned, lied to, and cheated on.

Dating at a mature age is difficult enough, especially if you are new to it. Online dating, in particular, has its ups and downs. Unfortunately, scammers and CONS are so prevalent in today's society.

I will tell you about the bad guys working hard to steal your money, the ones that make their living taking advantage of your vulnerability, by lying to you. I will tell you how I was conned out of $10,000 by a man I thought loved me. I will tell you about how I worked with the Fraud Squad to bring down one of these "Romance Scams."

I wrote this book to help you avoid being catfished and conned, and to show you how the journey has changed me.
Finally, I will show you how I found true love, the best kind of love.