Mancunians: Where Do We Start, Where Do I Begin? (Paperback)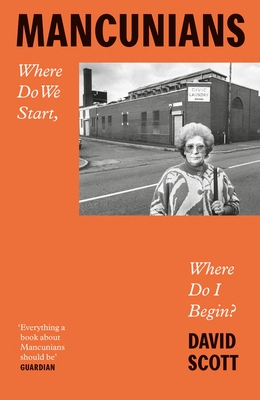 $17.95

Not Yet Published - Available for Pre-Order (Release date & price subject to change.)
Description
---
Forget everything you've heard about Manchester - Madchester, Gunchester - and read what it was like to live there at the turn of the century from those who know it best.
Mancunians: Where do we start, where do I begin? is the story of those who didn't fit the typecast: the musicians of colour, the football fans alienated by rampant commercialism, the northerners who didn't wear parkas, the frustrated police -figures, the optimistic developers, the ambitious artists, the drinkers, dealers, street sweepers and a young author trying to negotiate his way among the chaos. Through a mixture of memoir and interviews with well-known Mancunians such as Guy Garvey, Tunde Babalola, Sylvia Tella, Badly Drawn Boy and Stan Chow, combined with the unheard voices of the population, David Scott portrays the city in a way never seen before. Mancunians: Where do we start, where do I begin? is the authentic account of Manchester on the brink of the Millennium.
About the Author
---
David Scott is a father, author, poet, musician, and BBC presenter. His work has appeared in The New York Times, The Guardian, and Politiken. He was born, raised, and lives in Manchester.