Mercer County (Hardcover)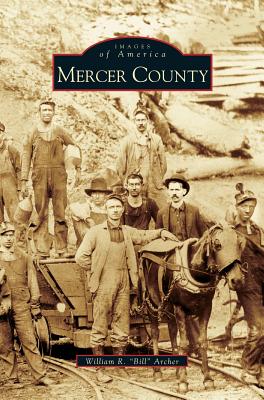 $39.99

Available in our Warehouse: Usually Ships in 3-8 Days
Description
---
Originating almost a quarter of a century prior to the Civil War, Mercer County, West Virginia was named
for General Hugh Mercer, a Revolutionary War hero. The county has been a crossroads for many events, including the Civil War and the establishment of an industrial economy after the war ended. When two mighty railroads, the Norfolk & Western and The Virginian, began shipping coal and timber to the once-agrarian area, Mercer County blossomed into one of the five most highly populated counties of the
Mountain State. In 1671, colonial explorer Robert Fallam described what would become Mercer County in his journal as "a pleasing tho' dreadful sight to see the mountains and hills as if piled one upon another." Despite extreme challenges, residents of
Mercer County developed a spirit of pride, independence, strength, and genuine fellowship that today makes the region a warm and friendly place to call home. As legend holds, even the notorious outlaw Frank James was so overwhelmed by the hospitality he received in Mercer County in 1882 that
he decided to pass on robbing the Bank of Princeton and, instead, robbed a bank in a neighboring county.