Catharsis (Paperback)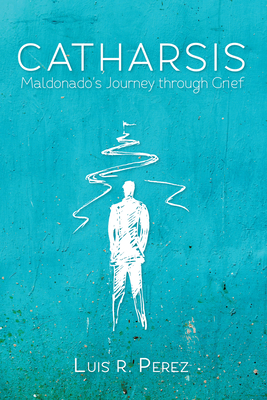 Description
---
Grief can do terrible things to us. It can hold us still in time and skew our perspective. That is the case with William Maldonado, who grieves the loss of his father as a child to war; the loss of his mother as a young adult to an illness; the loss of an opportunity to pursue a doctoral degree, and the loss of his professional reputation to an accusation of committing insurance fraud. Subterranean sorrow leads Maldonado to make wrong-minded decisions that eventually lead him to prison and then to a half-way-house. One day, as he tries to understand his grief, he blames the world, and, in particular, a former business partner. Full of rage, he returns to the city where he experienced his deepest wounds. Upon his return, he discovers that his former business partner, now a Pentecostal minister, emerged unscathed from the insurance fraud scandal that sent him fleeing for a decade. That discovery thrusts Maldonado on a path of revenge and into the roiling world of church politics, where he joins a secession group that wants to fire his former partner. It takes the whims of fate and new friendships for Maldonado to experience clarity of purpose. ""Luis Perez deploys a novelist's lucidity and a pastor's heart in telling Maldonado's story. This itinerary of redemption, not the deus ex machina of wishful thinking, but the grittier, twisted tangle of life in a broken world and a flawed church, takes us into--and through--the jumble of our own hearts."" --Bruce Chilton, author of Christianity: the Basics ""Dickens could be jumping for joy. Perez introduces a potpourri of singular characters bumping up against each other in religion, philosophy, language, culture, motive, and behavior. Out of this human brew arises a strong story of redemption."" --Albert Crum, M.D., author of The 10-Step Method of Stress Relief: Decoding the Meaning and Significance of Stress; President of The ProImmune Company, LLC ""Catharsis follows the external and internal dialogue of many people--seekers, church members, pastors, priests--following the thread of one man's anger. God works through the tangle of relationships and institutional ambiguity to redirect many people in this rich, multi-layered, exploration of spirituality and real life."" --Thomas Bandy, church consultant; leadership coach ""Catharsis is a beautiful, moving, and gripping novel, full of colorful characters so vividly drawn that they become part of the reader's own world. Perez does much more than simply craft a great narrative that transcends its gritty setting . . . he explores the vicissitudes of life, always searching for a higher and deeper meaning."" --Carlos Eire, author of Waiting for Snow in Havana Luis Perez is the pastor of the Rhinebeck Reformed Church in Rhinebeck, New York. He graduated from the Columbia University Graduate School of Journalism, Yale Divinity School, Jersey City State College (currently New Jersey City University), and the Jersey City Public Schools. He lives with his family in the Hudson Valley, New York.
We appreciate your continued support!
If you would like to make a donation to help us through CLICK HERE.