Mennonites in Indiana and Michigan (Hardcover)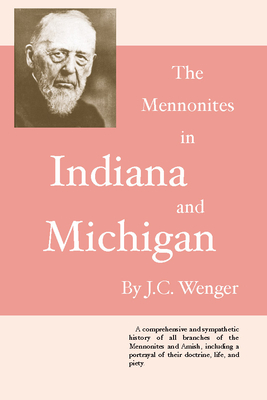 $79.35
This item is not currently available to order.
Description
---
A comprehensive and sympathetic history of all branches of the Mennonites and Amish, including a portrayal of their doctrine, life, and piety. It attempts to present a true picture of the Christian bodies in Indiana and Michigan which are descended from the European Anabaptists of the sixteenth century.
About the Author
---
J.C. Wenger, Th.D. was a member of the Mennonite Historical Committee from 1945 to 1973 and the first editor of the Mennonite Historical Bulletin. He was ordained as a Bishop of the Mennonite Church in 1951, regarded as a faithful minister, teacher, historian and storyteller, and is considered as one of the most prolific writers of the century.