The Elements of Style: The Classic Writing Style Guide (Paperback)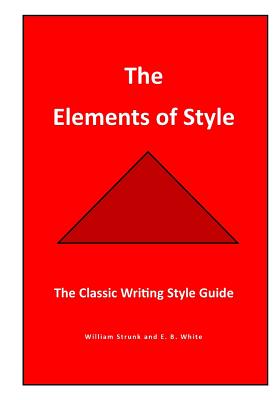 $7.99
This item is not currently available to order.
Description
---
The Elements of Style by William Strunk and E. B. White - The Classic Writing Style Guide - This book aims to give in brief space the principal requirements of plain English style. It aims to lighten the task of instructor and student by concentrating attention (in Chapters II and III) on a few essentials, the rules of usage and principles of composition most commonly violated. In accordance with this plan it lays down three rules for the use of the comma, instead of a score or more, and one for the use of the semicolon, in the belief that these four rules provide for all the internal punctuation that is required by nineteen sentences out of twenty. Similarly, it gives in Chapter III only those principles of the paragraph and the sentence which are of the widest application. The book thus covers only a small portion of the field of English style. The experience of its writer has been that once past the essentials, students profit most by individual instruction based on the problems of their own work, and that each instructor has his own body of theory, which he may prefer to that offered by any textbook. The Elements of Style is a prescriptive American English writing style guide in numerous editions. The original was composed by William Strunk Jr., in 1918, and published by Harcourt, in 1920, comprising eight "elementary rules of usage", ten "elementary principles of composition", "a few matters of form", a list of 49 "words and expressions commonly misused", and a list of 57 "words often misspelled". E. B. White greatly enlarged and revised the book for publication by Macmillan in 1959. That was the first edition of the so-called "Strunk & White", which Time named in 2011 one of the 100 best and most influential books written in English since 1923.