The Last Mrs. Parrish (MP3 CD)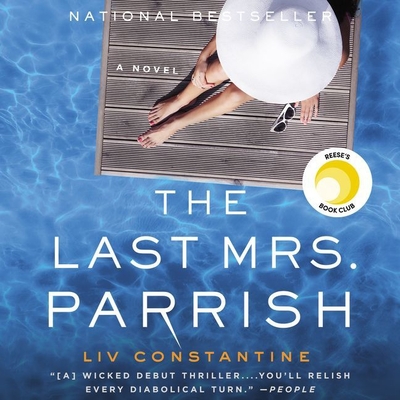 $39.99
This item is not currently available to order.
Description
---
THE NATIONAL BESTSELLER AND DECEMBER PICK FOR REESE WITHERSPOON'S HELLO SUNSHINE BOOK CLUB
Filled with envy, deception, and power, it's a great reading escape. And there is a thrilling twist at the end --Reese Witherspoon
"Will keep you up. In a 'can't put it down' way. It's 'The Talented Mr. Ripley' with XX chromosomes."--The Skimm
"Deliciously duplicitous. . . . equally as twisty, spellbinding, and addictive as Gillian Flynn's Gone Girl or Paula Hawkins's The Girl on the Train."--Library Journal (starred review)
Some women get everything. Some women get everything they deserve.
Amber Patterson is fed up. She's tired of being a nobody: a plain, invisible woman who blends into the background. She deserves more--a life of money and power like the one blond-haired, blue-eyed goddess Daphne Parrish takes for granted.
To everyone in the exclusive town of Bishops Harbor, Connecticut, Daphne--a socialite and philanthropist--and her real-estate mogul husband, Jackson, are a couple straight out of a fairy tale.
Amber's envy could eat her alive . . . if she didn't have a plan. Amber uses Daphne's compassion and caring to insinuate herself into the family's life--the first step in a meticulous scheme to undermine her. Before long, Amber is Daphne's closest confidante, traveling to Europe with the Parrishes and their lovely young daughters, and growing closer to Jackson. But a skeleton from her past may undermine everything that Amber has worked towards, and if it is discovered, her well-laid plan may fall to pieces. With shocking turns and dark secrets that will keep you guessing until the very end, The Last Mrs. Parrish is a fresh, juicy, and utterly addictive thriller from a diabolically imaginative talent.