Memoirs of an Innocent Man (Paperback)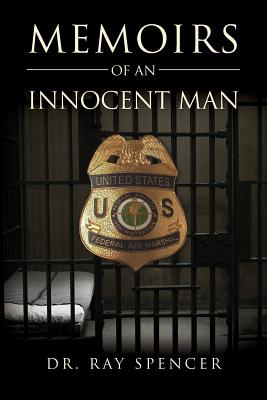 $18.34

Available in our Warehouse: Usually Ships in 3-8 Days
Description
---
Two hundred twelve years is a long time. In the past 212 years, the automobile and the Internet were invented, two world wars were fought, and America separated and reunited once again.
Two hundred twelve years was the sentence Dr. Ray Spencer was looking at when he entered prison. This would be a significant burden for anyone, but for Spencer, it was unbearable. He had received this sentence for a crime he did not commit. He would be locked up until the end of his life for absolutely no just reason. Worse still, Spencer was a law-enforcement officer. He would immediately be targeted by other prisoners for his perceived ties to the system that was punishing them all.
Rather than ask to be placed in protective custody, Spencer chose to remain with the general population. For the next twenty years, he hid his law-enforcement identity from the other inmates. Spending every day fearing for his life, Spencer recalls in Memoirs of an Innocent Man the many near misses, outrages, and surprises of daily prison life. Can he get away with the deception forever? Find out in this shocking memoir with an absolutely unforgettable ending.
About the Author
---
Dr. Ray Spencer learned about the intricacies of the American legal system while studying for his bachelor's degree in criminal justice. His education became unexpectedly useful when, during his career as a law-enforcement officer, he himself was arrested and imprisoned for a crime he didn't commit. Spencer relied on his criminal-justice knowledge to survive in prison and hide his law-enforcement identity. He continued working on his education and eventually completed a concurrent master's-doctoral program in psychology. He credits his wife, Norma, for supporting him while he was writing his memoirs.