Your Notebook! What's Cookin', Good Lookin' ? (Paperback)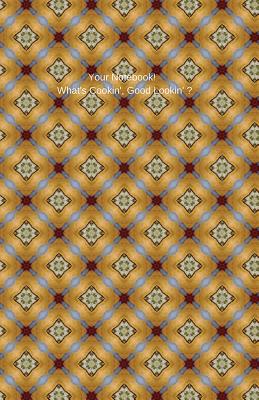 $8.63
This item is not currently available to order.
Description
---
Write down your plans, ideas, inspirations and dreams, stories and shopping lists, appointments, notes and things to remember, people to contact, schedules, sizes, recipes, special dates and things needed. Also great for goal setting, vacation planning, garden planner, pet needs & scheduler, as a gift journal, wish book, love letter, and as an exercise, or meditation, gratitude and prayer notebook. The story: Invite us over for dinner to try out your new delicious creation. Do we need bibs? Shall we bring some wine? We're eager to join you. So is this journal or planner, with a variety of lined and unlined pages built just for you. Bon appetit.