Big Sky Lib/E (Compact Disc)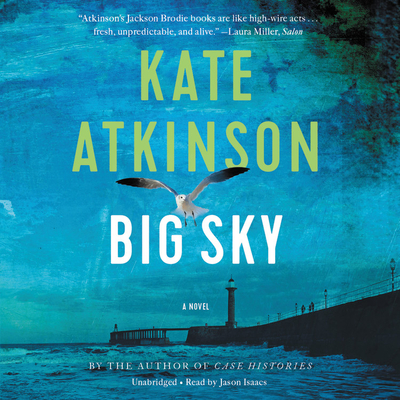 $116.59
Email or call for price.
Staff Reviews
---
What a joy to place yourself into an author's hands knowing you'll happily go wherever she takes you. How I love Kate Atkinson's writing!
— Patty
Jackson Brodie ambles into the central mysteries of BIG SKY as he is trying to entertain his 14-year-old son and his ageing dog. His currently dull PI business picks up when a woman hires him to find out who is following her. It turns out that a newly reopened police case from years earlier is about to remind everyone that the past is never really past. There is a body (It's a mystery. There needs to be a body,) but it is tangential to the real concerns. Atkinson is the master of the telling detail and the passing thoughts of her characters are spot on. Pure pleasure!
— Lisa
Description
---
Iconoclastic detective Jackson Brodie returns in a triumphant new novel about secrets, sex, and lies Jackson Brodie has relocated to a quiet seaside village, in the occasional company of his recalcitrant teenage son and an aging Labrador, both at the discretion of his ex-partner Julia. It's picturesque, but there's something darker lurking behind the scenes.Jackson's current job, gathering proof of an unfaithful husband for his suspicious wife, is fairly standard-issue, but a chance encounter with a desperate man on a crumbling cliff leads him into a sinister network-and back across the path of his old friend Reggie. Old secrets and new lies intersect in this breathtaking novel by one of the most dazzling and surprising writers at work today.