The Great Successor: The Divinely Perfect Destiny of Brilliant Comrade Kim Jong Un (Compact Disc)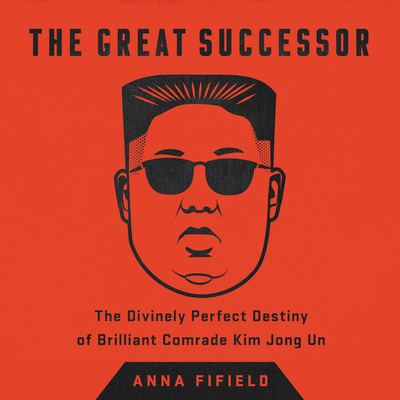 $76.99
This item is not currently available to order.
Description
---
The behind-the-scenes story of the rise and reign of the world's strangest and most elusive tyrant, Kim Jong Un, by the journalist with the best connections and insights into the bizarrely dangerous world of North Korea.The Great Successor is an insightful quest to understand the life of Kim Jong Un, one of the world's most secretive dictators. Kim's life is swathed in myth and propaganda, from the plainly silly--he supposedly ate so much Swiss cheese that his ankles gave way--to the grimly bloody stories of the ways his enemies and rival family members have perished at his command. One of the most knowledgeable journalists on modern Korea, Anna Fifield has exclusive access to Kim's inner circle: the aunt and uncle who posed as his parents while he was growing up in Switzerland, members of the entourage that accompanied Dennis Rodman on his quasi-ambassadorial visits with Kim, and the Japanese sushi chef whom Kim befriended and who was the first outsider to identify him as the inevitable successor to his father as supreme ruler. She has been able to create a captivating portrait of the oddest and most isolated political regime in the world, one that is broken yet able to summon a US president for peace talks, bankrupt yet in possession of nuclear weapons. Kim Jong Un; ridiculous but deadly, and a man of our times.