The Book: On the Taboo Against Knowing Who You Are (Audio Cassette)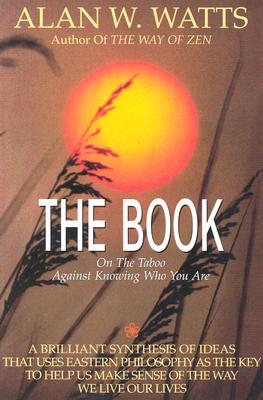 $11.95
This item is not currently available to order.
Description
---
In a way, we are like the blind man who was asked to touch separate parts of an elephant -- and then attempt the nearly impossible task of describing the totality of the creature he was touching. In this classic work Alan Watts shows us that we are all somewhat blind to the greater reality of the world around us. Our limited perception only allows us to sense isolated pieces of life and keeps us from fully understanding how those pieces go together, and from understanding our relationship to the universe and to our fellow human beings. Most importantly, this perception keeps us from fully understanding ourselves.

The Book sparkles with warmth and wisdom, brilliantly blending and synthesizing Eastern and Western thought. This is the very essence of Alan Watts' philosophy, derived from his years of study and spiritual exploration. The Book is a guide to life, a way to remove impediments to our spiritual vision so that we can experience greater harmony and fulfillment. This program is narrated by Ralph Blum, bestselling author of The Book of Runes.
About the Author
---
Alan W. Watts (1915-1973) was instrumental in introducing Eastern thought to Western civilization. He held both a master's degree in theology and a doctorate of divinity, and is best known as an interpreter of Indian and Chinese philosophy in general, and Zen Buddhism in particular. He has earned the reputation of being one of the most original philosophers of the century. He was the author of hundreds of articles on philosophy and religion, and 33 books which have been translated into eleven languages.

Ralph Blum has narrated a host of titles for Macmillan Audio, including "Hero with a Thousand Faces," "He," "She," "Zen Practice," and "The Book." In describing Ralph's reading of "Zen in the Art of Archery," also published by Macmillan Audio, "AudioFile" magazine declared, "Selecting reader Ralph Blum was a great way to resurrect the ideas in this rich and satisfying book. His academic tone inspires respect and makes the ideas even more intriguing."