Quality Improvement in Field Crops (Hardcover)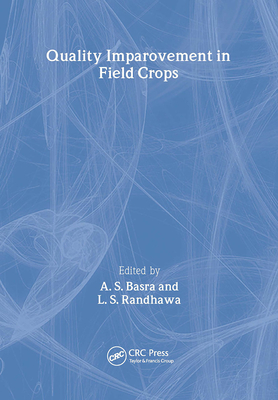 $351.00
This item is not currently available to order.
Description
---
Learn to identify, modify, and manipulate the genes controlling key quality traits in field crops This informative book provides state-of-the-art information on improving nutritional quality as well as yield volume in field crops such as wheat, maize, rice, barley, oats, lentils, pigeon peas, soybeans, cool season legumes, and crops whose seeds are used to make oils. With contributions from leading authorities in the field, this book will bring you up to date on the uses of agronomic management, conventional plant breeding, and modern biotechnologies in improving the quality of important food, feed, and fiber products.Quality Improvement in Field Crops examines:
factors that impact the end-use quality of wheat and ways to improve wheat's quality for milling and baking
agronomic practices that impact the quality of maize
ways to improve the nutritional value of rice and legumes
techniques for using molecular markers to improve the quality of lentil crops
breeding methods that can improve the quality of the oils derived from oilseed crops
protein quality/sulfur metabolism in soybeans
and much more This book is dedicated to the World Food Laureate (the equivalent of the Nobel Prize for food scientists), Dr. G. S. Khush--the father of the Green Revolution in rice farming--in recognition of his tremendous contributions to global food and nutritional security for the world's population.