Bisexual Politics: Theories, Queries, and Visions (Haworth Gay & Lesbian Studies) (Paperback)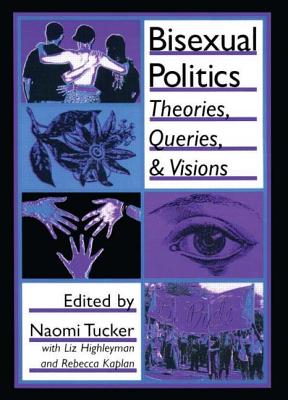 $76.64
Email or call for price.
Description
---
This anthology presents a vivid collection of essays that explore the history, strategies, philosophy, and diversity of bisexual politics and theory in the United States.The 33 contributors develop a multifaceted approach to defining bisexual politics. Through these voices, the book seeks to understand the contexts in which the bisexual movement has evolved. The authors analyze different organizing strategies, formulate new bisexual political theory, provide a vision of future directions for redefining sexuality and gender, and educate activists and allies about current issues pertinent to the bisexual community.This book is the first of its kind. To date, it is the only book that documents and analyzes bisexual politics and theory. While existing literature on bisexuality has focused on identity, coming out, and forming communities, Bisexual Politics takes the vital next step into bisexual political theory and activism. The many subjects and subthemes addressed in Bisexual Politics appeal to a multitude of readers from activists to academics, from friends and family of bisexuals, to those who have struggled with bisexuality. It is a sourcebook for those seeking to locate bisexuality in the schema of other social justice movements. It is a tool to build alliances with other progressive groups, and build coalitions with both lesbian/gay and heterosexual communities. It is a primer for anyone interested in bisexual activism and theory.