Treasury of Amish Quilts (Paperback)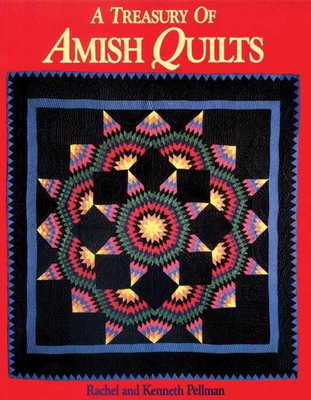 $24.15
This item is not currently available to order.
Description
---
          A rich collection of colorful quilts gathered from Amish communities. What reviewers say— "A treasury indeed, this book has 179 excellent color photographs of quilts in patterns most favored by Amish women in Ohio, Indiana, and Lancaster and Mifflin Counties in Pennsylvania, before 1940." —American Quilter "A chart showing distinctive features of Amish quilts, comparing the color, fabric, and quilting techniques of various communities, is included. Recommended." —Library Journal "It's a book to return to often for inspiration and even meditation." —The Chattanooga Times "All quilts in the book are shown in color, the quality of which is excellent. That extreme care was observed during photography is evident; even the most intricate quilting design can be clearly seen. A Treasury of Amish Quilts will be a most valuable addition to any quilter's bookshelf."—Creative Quilting
About the Author
---
Rachel Thomas Pellman designs quilt kits and lectures widely about quilts. She is the author or co-author of many well-known books about quilting. Among them are The World of Amish Quilts and its companion how-to book, Amish Quilt Patterns; A Treasury of Amish Quilts; Small Amish Quilt Pattens; A Tresury of Mennonite Quilts; and The Country Bride Quilt. Rachel and her husband, Kenny, are the parents of two adult sons and live near Lancaster, Pennsylvania.