El Pequeno Libro De La Justicia Restaurativa: Principios De Una Justicia Trasnformadora Presentados Por Uno De Sus Mas Renombr (Justice and Peacebuilding) (Paperback)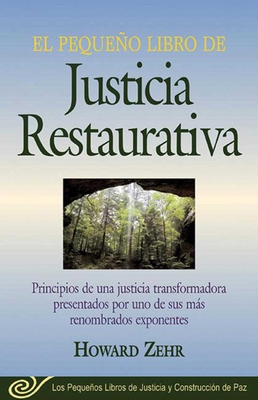 $4.95
This item is not currently available to order.
Description
---
          Because of repeated requests from buyers and from those who work in this field, we are making this top-selling book available to Spanish readers. How should we as a society respond to wrongdoing? When a crime occurs or an injustice is done, what needs to happen? What does justice require? "Victims, offenders, and community members often feel that justice does not adequately meet their needs. Justice professionals frequently express frustration as well. "Restorative justice is a process to involve, to the extent possible, those who have a stake in a specific offense and to collectively identify and address harms, needs, and obligations, in order to heal and put things as right as possible." --from The Little Book of Restorative Justice
About the Author
---
Howard Zehr directed the first victim offender conferencing program in the U.S. and is one of the original developers of restorative justice as a concept. A prolific writer and editor, speaker, educator, and photojournalist, Zehr has spoken and trained others throughout North America and in more than 25 other countries, including Brazil, Japan, Jamaica, Northern Ireland, the Ukraine, and New Zealand, where a restorative approach in the juvenile justice system has led to a dramatic drop in youth crime.

Zehr is Distinguished Professor of Restorative Justice and co-director of the Zehr Institute for Restorative Justice at Eastern Mennonite University (Harrisonburg, Virginia). Zehr received his B.A. from Morehouse College, his M.A. from the University of Chicago, and his Ph.D. from Rutgers University. He lives in Harrisonburg, Virginia.