Anabaptist Songs in African Hearts: A Global Mennonite History (Paperback)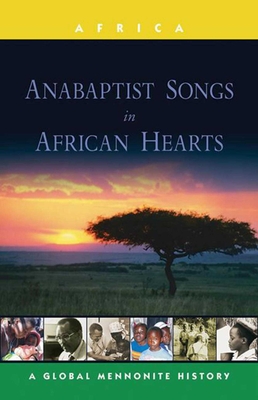 $13.15
This item is not currently available to order.
Description
---
          When church histories of Africa have been written, they've usually been done by Westerners. These writers have typically been missionaries or relief workers; their analyses and conclusions have reflected those perspectives. This book -- by contrast -- is written by Africans. Each writer is an African church leader or pastor, and they write about the emergence and development of the Mennonite and Brethren in Christ churches in the countries from which they come.           "The story of God's work in Africa did not begin with the arrival of the missionaries, but rather -- from the African perspective -- their arrival continued, reinterpreted and re-shaped an ancient story," begins this honest collection. Themes of the churches claiming their particular expressions of faith, of achieving self-reliance, of coping with difficult governments, of discovering their gifts despite their material poverty, thread through the book. Anabaptist Songs in African Hearts is the third edition of the first volume in the Global Mennonite History Series.
About the Author
---
John A. Lapp was professor of history for many years at Eastern Mennonite University, Harrisonburg, VA. Later in his career, he served as Dean of Goshen (IN) College. He is Executive Secretary Emeritus of Mennonite Central Committee, the global relief and service organization. He is Coordinator and Co-General Editor of the Global Mennonite History Series.