The Ivan R. Dee Guide to Plays and Playwrights (Paperback)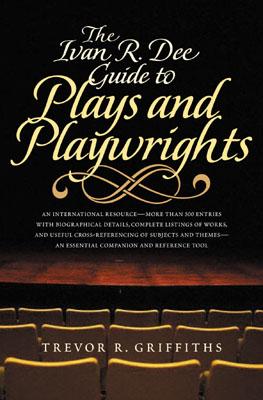 $28.95
This item is not currently available to order.
Description
---
With more than five hundred entries, from A to Z, providing information on the most important plays and playwrights (dead or alive) performed today, The Ivan R. Dee Guide to Plays and Playwrights is the most useful and comprehensive reference book for contemporary theatre now available. It is both biographically detailed and critically up to date, and offers an extensive cross-referencing system that allows for wider perspectives and new discoveries. For example: The entry on Carlo Goldoni provides his dates of birth and death; a complete listing of his plays with the dates they were written; approximately 300 words of biography and critical commentary on Goldoni's work; and references to other plays and playwrights that are similar in subject and treatment (in this case, for instance, Beaumarchais's Marriage of Figaro for its treatment of servant and master relationships; Moli re, writing in a more formal style is more savage in exposing bourgeois and aristocratic hypocrisies;...) Stimulating, observant, and informative, The Ivan R. Dee Guide to Plays and Playwrights is an essential companion and reference tool for producers, directors, actors, teachers, and anyone with an active interest in drama. Illustrated with 34 black-and-white photographs.
About the Author
---
Trevor R. Griffiths has also written Stagecraft: The Complete Guide to Theatrical Practice and The Bloomsbury Theatre Guide, and has edited Practical Theater and the Longman Guide to Shakespeare Quotations. He is professor of theatre studies at London Metropolitan University and lives in London.