American Harmony: Inspired Choral Miniatures (Hardcover)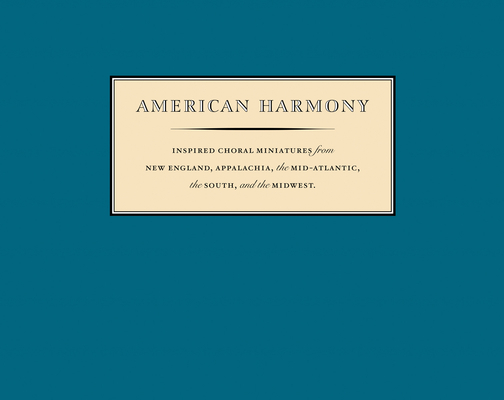 $65.00

Available in our Warehouse: Usually Ships in 3-8 Days
Description
---
The ultimate collection of early American choral music. The first volume of this set covers New England compositions from 1770 to 1815, the second volume covers a wide range of locations from 1813 to the present.
The author, Nym Cooke, has made the study of shape-note music his life's work and is among the foremost authorities on the subject. Beginning his research in 1976, he has sung every one of the 5,000 pieces published in American tunebooks through 1810, researched the composers' biographies, and determined not only how the music should be presented in print, but also how it might best be performed in person.
Included are full musical scores and complete verses for 176 pieces of music, 100 illustrations, over 100 pages of biographical information about composers and musical arrangers, and a CD recording of 35 pieces.
In addition to the music, the author's historical introduction and detailed critical commentary provide context, and the two sewn volumes are contained in a sturdy slipcase.