Tupac Shakur: The Life and Times of an American Icon (Paperback)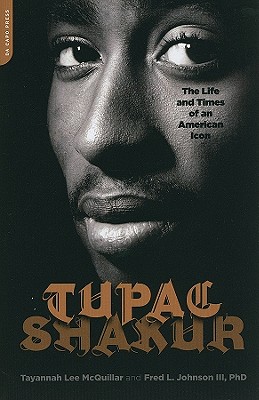 $20.89

Available in our Warehouse: Usually Ships in 3-8 Days
Description
---
A passionate, critically incisive cultural biography of hip-hop icon Tupac Shakur and an examination of the forces that shaped him.

In 1996 Tupac Shakur, one of the most talented artists of his time, was murdered by an unknown gunman. Fred L. Johnson and Tayannah Lee McQuillar examine the theories surrounding his death and the story of Tupac's lost legacy in this definitive biography.

For millions, Shakur gave voice to their stories, but there was also another side to him, revealed as his life spun out of control, as the whispered warnings from friends went unheeded and the denunciations of critics grew louder. Disturbingly, he sang and wrote about his impending death. When it came, it brought the music industry to its knees and ended an era when American rappers were leaders in using their art to speak the truth to corporate, government, and judicial power.
About the Author
---
Fred L. Johnson is Associate Professor of History at Hope College in Holland, Michigan.

Tayannah Lee McQuillar is a Mellon Fellow who holds a B.A. in Cultural Anthropology from the City University of New York. Her articles have appeared in Today's Black Woman and in Black Issues Book Review. She is the author of Rootwork: The Folk Magick of Black America. Ms. McQuillar lives in New York City.
Praise For…
---
Booklist, 2/15/2010
"The Shakur who emerges here is no illiterate gangster-turned-gangsta but, rather, a bright, artistic, driven man whose life and career continue to inspire many people."

Library Journal, 1/29/10
"Original . . . As much a biography of Shakur as a history of racial struggle in America. . . . Those looking for a compelling, no-holds-barred biography and an education regarding significant historical events should seek out this book."

Buffalo News, 1/31/10
"Fine writing and deft analysis."

PublishersWeekly.com, 2/22/10
"Exhaustively researched and contextualized . . . Insightful, enjoyable and expansive . . . This undeniably solid biography will deepen anyone's appreciation of the hip-hop legend."

The Source, March 2010
"An in-depth and chilling analysis of the rap icon."