Heirs of the King: Living the Beatitudes (Paperback)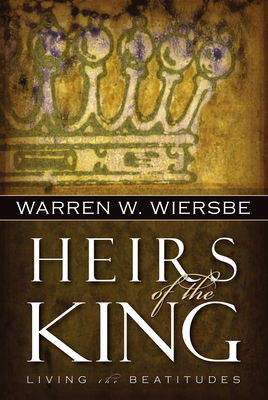 $16.49
This item is not currently available to order.
Description
---
"Most people think of the Beatitudes as a collection of idealistic sayings- beautiful to read but impossible to practice. How wrong they are In fact, the entire Sermon on the Mount is a glorious explanation of what life is really like when you reign through the power of the Holy Spirit," says Warren Wiersbe. Why wait until we get to heaven to reign? Thanks to Jesus Christ we can do it in this life. This inspiring study of the Beatitudes shows how to reign over ego, power, and appetite. With the help of the Holy Spirit, the believer can live like a king.
About the Author
---
Warren W. Wiersbe is best known as a Bible teacher, author, and conference speaker. Now retired, he previously served as senior pastor of Moody Memorial Church in Chicago and general director and Bible teacher for the Back to the Bible broadcast. Dr. Wiersbe is author of more than 150 books.