The Art of Dreaming: Tools for Creative Dream Work (Paperback)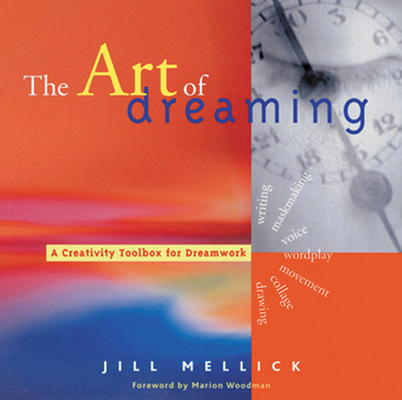 $18.95
This item is not currently available to order.
Description
---
Jill Mellick is ushering in a new era of dreamwork with her revolutionary approach to dream analysis through artistic expression.
Dream books that guide readers to work with their dreams invariably ask those readers to write their dreams down, or perhaps record them. The Art of Dreaming stands apart from all other dream books in that it invites readers to work with their dreams in whatever medium is most natural and beneficial to them. For some readers that might in fact be writing or talking, but for others it might be drawing or painting or working in clay or dancing or dramatizing or recreating movement or maskmaking or working in multimedia or creating poetry. This book is a beautiful integration of dreaming and creativity, one that takes readers to a place where they can work with both the essential and deep messages from their dreams.
The beautifully designed book makes use of illustrative icons to clearly indicate to readers the art medium for each activity, whether writing, drawing, painting, maskmaking, etc., giving readers the ability to go directly to the type of activity that most appeals to them.
About the Author
---
Poet, artist, and writer Jill Mellick, Ph.D., is the coauthor of The Worlds of P'otsunu, and author of The Natural Artistry of Dreams. She travels and teaches internationally, focusing on the use of the arts for psychospiritual dimensions and has been in private practice for many years as a Jungianoriented clinical psychologist and registered expressive arts therapist. She lives in Palo Alto, California.
Marion Woodman, Ph.D. (Hon.) is the author of many widely respected books, including the bestselling Addiction to Perfection. She lives in Canada.