Tamales 101: A Beginner's Guide to Making Traditional Tamales [A Cookbook] (Paperback)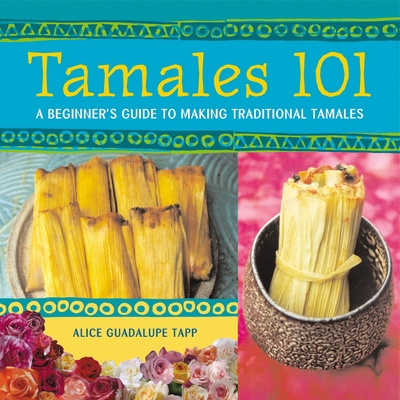 $21.99
This item is not currently available to order.
Description
---
Alice Guadalupe Tapp, co-owner of Tamara's Tamales, reveals the art of tamale making and imparts her knowledge and passion for this comforting treat in Tamales 101.

Tamales 101 will show beginners how to make masa dough as well as fold and steam tamales to perfection. Then, once you've mastered the basics, you'll be whipping up batches of Chicken Tomatillo, Chorizo Potato, Vegetable Curry, and Greek tamales in no time.

With recipes for nearly 100 traditional, vegetarian, vegan, and specialty tamales and sauces, and 60 food and spot photographs and 15 illustrations showing, step by step, how to spread masa and wrap and tie tamales, Tamales 101 will send you on a culinary adventure that's sure to delight and impress your guests.
About the Author
---
Every Saturday, when ALICE GUADALUPE TAPP was only seven years old, she'd help her grandmother make tamales to sell after Sunday mass. Now Alice is co-owner (with her daughter, Tamara) of Tamara's Tamales in Marina Del Rey, California.