The Legend of Hong Kil Dong: The Robinhood of Korea (Library Binding)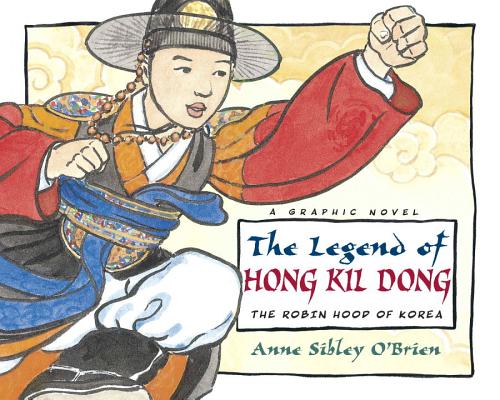 $16.95
This item is not currently available to order.
Description
---
In this classic tale from early seventeenth-century Korea, Hong Kil Dong, the son of a powerful minister, is not entitled to a birthright because his mother is a commoner. After studying the martial arts, divination, swordplay, the uses of magic, and the wisdom of the I Ching, the Book of Changes, Hong Kil Dong sets off on a quest for his destiny. He leads a band of men to right the injustices shown to the peasants by some powerful and corrupt merchants, ministers, and monks. Hong Kil Dong can then claim his rightful role and become a wise and just leader. This graphic book captures the drama and pageantry of sixteenth-century Korea during the Chosun dynasty and pays tribute to the adventure story that became the first novel written in the Korean language.
About the Author
---
Anne Sibley O'Brien has illustrated more than twenty picture books, including WHAT WILL YOU BE, SARA MEE? and the Jamaica series by Juanita Havill. Anne has also illustrated a number of her own books, including THE LEGEND OF HONG KIL DONG: THE ROBINHOOD OF KOREA, AFTER GANDHI: ONE HUNDRED YEARS OF NONVIOLENT RESISTANCE, and A PATH OF STARS. She lives on Peaks Island, Maine.