Disaster Survival: A Folding Pocket Guide to Avoiding Sickness & Injury During a Natural Disaster (Paperback)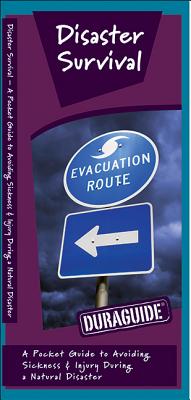 $6.95
Email or call for price.
Description
---
Hurricanes, landslides, floods, blizzards, tornadoes, lightning strikes, fires and heat waves often cause significant damage to the electrical, water and food sources that we rely on. Learn the hazards of each situation and how avoid sickness and injury when disaster strikes. Also provides information on how to prepare an emergency survival kit to take if forced to abandon one's home or vehicle. This practically indestructible guide will help you prepare for and survive the problems caused by natural disasters like Hurricane Katrina.
About the Author
---
James Kavanagh has written over 450 pocket guides to nature, travel, science and languages that have sold over 4.5 million copies worldwide.