Flood Survival: Prepare for & Survive a Flood (Urban Survival) (Paperback)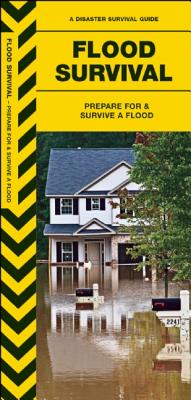 $8.75
Email or call for price.
Description
---
Floods are among the most costly and frequently occurring natural disasters. They strike virtually all areas of the country and can occur at any time of year following torrential rains. They are most common after spring thaw and following severe storms like hurricanes that peak August-October. Based on international protocols, Flood Survival focuses on what people can do before, during and after a flood to protect themselves and their property. Also included in each guide are smartphone QR codes that link to the websites of various emergency services agencies. Laminated for durability, this portable guide is an ideal source of quick and accurate information. Made in the USA.
About the Author
---
Zoologist Jim Kavanagh has made a career out of introducing novices to plants, animals, the sciences and world cultures. In addition to creating over 500 simplified nature guides, he has also authored guides to languages, cities and outdoor skills. An avid traveler and backpacker, Kavanagh's path has taken him around the world to many remote destinations including the upper Amazon, Africa, Australia, and the Arctic Circle (and this is just the As). He is also the author of a series of state-specific guides to common species and natural attractions and a children's book on evolution.