Inspired Innovations: A Celebration of Shaker Ingenuity (Paperback)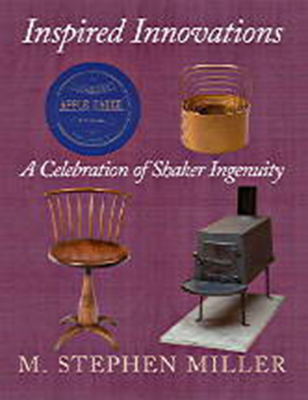 $48.93
This item is not currently available to order.
Description
---
Since the late eighteenth century, Shakers have exerted an influence on our nation wholly disproportionate to the size of their communities. Their approach has helped shape everything from craftsmanship and ingenuity to concepts of communal living and work ethic. And while much of our modern-day fascination with the United Society of Shakers centers upon their unique attention to craftsmanship, the innovative spirit they brought to simple, Godly living is indeed the most timeless aspect of their legacy. From their earliest days, the Shakers have depended on innovations of every sort to secure their place in a world that was, initially, hostile to their so-called "peculiar" beliefs: community, celibacy, and primitive Christianity. These innovations included improvements, adaptations, refinements, and inventions. Inspired Innovations is the first book devoted to this widely acknowledged but long neglected aspect of Shakerism. A group of thirteen distinguished Shaker scholars, led by M. Stephen Miller, presents in this lavishly illustrated volume their research on the many "zones" of innovation that are considered here. Historians Scott T. Swank, Glendyne R. Wergland, and Stephen J. Paterwic "set the table" for a feast of words and images. The book features 350 full-color images, complete with descriptive captions and technical data.
About the Author
---
M. STEPHEN MILLER has collected, written and lectured about, and organized exhibitions focused on the full range of Shaker endeavors for many years. The exhibit on which this book is based appears at the New Britain Museum of American Art, January through April 2010, and at Hancock Shaker Village, 2011. His collection of Shaker ephemera and small crafts is renowned. His most recent publication is From Shaker Lands and Shaker Hands, also published by University Press of New England.