The Vision of God (Hardcover)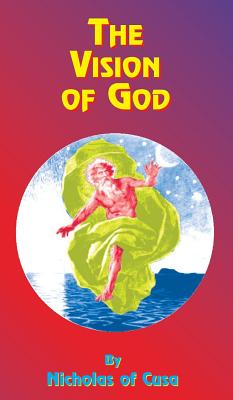 $26.95

Available in our Warehouse: Usually Ships in 3-8 Days
Description
---
Nicholas of Cusa was a Christian mystic who lived during the 1400s. The Vision of God is known as a classic of Christian mysticism, putting many believers in touch with the divine.
Many Christians have a desire to experience God, rather than just believe in Him. Nicholas of Cusa provides an excellent guidebook for Christians who sense something deeper to the Christian experience. He was a mystic. He experienced God on a number of levels and taught people to move beyond mere belief and have similar experiences.
By bringing spiritual principles into the Christian religious setting, Nicholas was able to instruct and enrich thousands of people. This he did at a time when Christianity was beginning to cast a long shadow of strict dogma over the masses -- it was the dawning of the Inquisition -- yet Nicholas was able to keep his mystical teachings Safely within the boundaries of the Church.
During this incredibly busy and volatile time, Nicholas engaged himself whenever he could in meditation and study. It is from these introspective journeys that he received his spiritual insights. He also spent much time with a group of Benedictine monks, who asked for spiritual guidance from Nicholas after recognizing his gifts. Nicholas responded with The Vision of God in December of 1453. A rare classic brought back into print.