The Passover Zoo Seder (Hardcover)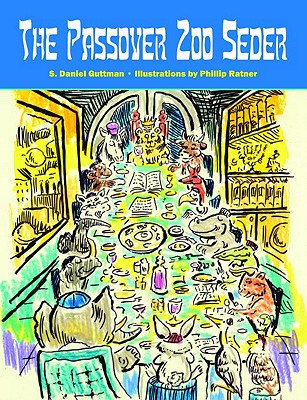 $18.69
This item is not currently available to order.
Description
---
How would the animals celebrate their Seder? There's mayhem at the zoo when not a single animal can find a Haggadah that isn't too worn to read. Then, Shai Elephant remembers the ceremony and soon each animal has its own role in the Pesach celebration. This fanciful and funny Passover verse invites all to share a tongue-twister, chant the Dah-yaynoo with Horsey, steal the Afikoman with a Baboon, and end the meal with Lion's Ma-Roar.