The Joy of Sorcery (Paperback)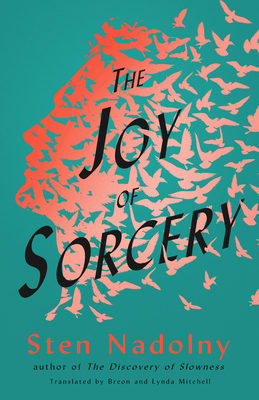 Description
---
In Sten Nadolny's masterful The Joy of Sorcery, magic, love, and family illuminate a tragic time in world history . . . Quirky, well-drawn characters inhabit a believable world that's rich with possibilities . . . This book should be savored. Each letter to Mathilda is a tasty buffet of wise, whimsical insights into the richness of human experiences. Pahroc's legacy of love for his family inspires zest for living, too. The Joy of Sorcery is a headlong dive into love and magic, told with humor and heart, that leaves one wishing for just one more letter from the sly old sorcerer Pahroc.--Foreword Reviews
As a young boy in Germany before the First World War, Pahroc discovers that he has abilities other children do not share. He can lengthen his arm at will, reaching out to pluck a cherry ten feet away; he can absorb all of the information in a book by placing two fingers on its spine; he can appear to others in the form of a crocodile if he so chooses: He is a sorcerer. Pahroc muses that, "Even when it gradually dawns on someone that they might be a sorcerer, it's not necessarily a matter of joy . . . Your gift separates you from others . . . Who can you talk with about it except other sorcerers? One thing is clear to us all: we must keep this art secret."
Pahroc finds his own community of sorcerers, including Emma, the woman he marries, and as the years pass, he becomes one of the great masters of his secret calling. He works as a radio technician, then an inventor, then a psychotherapist, and the outside world never knows that he can fly through the air unassisted, or walk through walls. Being able to temporarily turn to steel or conjure money from nothing prove crucial to surviving and ushering his growing family through the Second World War.
By the time he is 106 years of age, Pahroc's greatest concern is passing on his art to his granddaughter Mathilda, who is still an infant but is the only one of his many children and grandchildren to have revealed talents like his own. In a series of twelve letters, which form this book, he writes down his life for her. It is the witty, endearing, and surprising story of a man with his own special way of resisting the disenchantment of the world.