Creatures of the Same God: Explorations in Animal Theology (Paperback)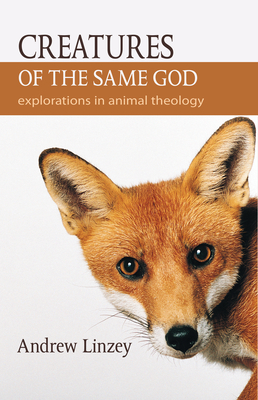 $22.00
This item is not currently available to order.
Description
---
I don't know why you're spending all your time on this. They're only animals—for heaven's sake!" That was the reaction of one of Andrew Linzey's fellow students at King's College, London, when he was studying theology in the 1970s. Since then, the now Rev. Dr. Andrew Linzey has been arguing that animals aren't only anything, but rather that they matter to God, and should do so to us. In this collection of essays, Linzey counters with his customary wit, erudition, and insight, some contemporary (and perhaps surprising) challenges to animal rights—from ecotheologians, the Church, and politicians. He contends that far from the sometimes shallow judgments of those who think animals unworthy of theological consideration, the Christian tradition has a wellspring of sources and resources available to taking animals seriously. Instead of being marginal to the Christian experience, Linzey concludes, animals can take their rightful place alongside human beings as creatures of the same God.