The Rhetoric Companion: A Student's Guide to Power in Persuasion (Paperback)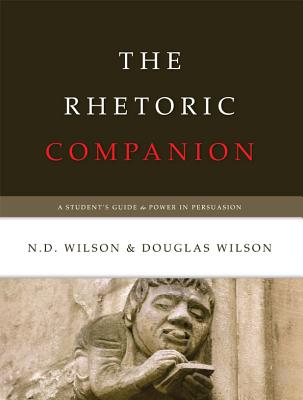 $32.40

Available in our Warehouse: Usually Ships in 3-8 Days
Description
---
For the Christian student of rhetoric, manipulative sophistry is clearly out of bounds. But putting careful thought into what constitutes eloquent speech and persuasive argument is not. What many people dismiss as a bunch of rhetoric is simply poor rhetoric. There is a Christian approach to the craft of memorable and effective expression, and it is the task of this book to lay out that approach.
Arranged in 31 lively and practical lessons, The Rhetoric Companion covers the following material and more:
-- A Critical appreciation of the essential ancient rhetoric texts
-- The Pauline view of presentation and persuasion
-- How to develop copiousness and leave an audience wanting more
-- The concept of stasis theory and how to grasp the crux of an argument
-- How successful proof obligates an audience to believe
-- Composition exercises with each lesson
-- Suggested reading material for each lesson from Aristotle's Rhetoric, the Rhetorica Ad Herennium, or Quintilian's Institutio Oratoria.