50 Quiet Miracles That Changed Lives (Paperback)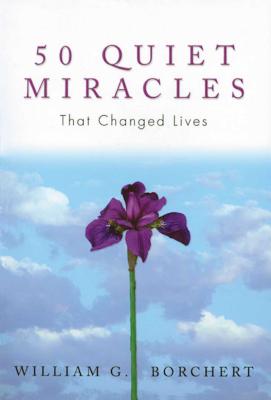 $16.45
Email or call for price.
Description
---
Inspiring true stories of ordinary people who have experienced extraordinary miracles—their Higher Power pointing them in a new direction, forever changing the course of their lives.

Many of us dream of witnessing a real miracle, an awe-inspiring divine intervention that changes the course of our lives and heightens our belief in a personal and loving God.Yet, we are often so fixated on the idea of an awesome event that we somehow overlook the quiet little miracles that happen to each of us every day.The miracles collected in 50 Quiet Miracles That Changed Lives come in all shapes and forms, from unexpected phone calls to chance meetings. They are small enough to simply produce a warm glow and dramatic enough to create awe and wonder.A father of five witnesses his burning home being saved by bearded strangers with fire extinguishers, who put out the fire and then disappear. A diamond miner in South Africa barely avoids a deadly crash when he is pushed out of a packed elevator at the last minute. A chance meeting leads a woman to the apartment of her closest childhood friend, now dying of AIDS. She helps her friend regain spiritual strength and becomes a surrogate mother to her friend's child.If we allow ourselves to look beyond the glow and focus on the wonder, we will recognize that, in moments such as these, we are in the presence of God.
About the Author
---
William G. Borchert is the author of The Lois Wilson Story and the co-author of Sought Through Prayer and Meditation. A former partner at Artists Entertainment Complex, he was nominated for an Emmy in 1989 for his screenplay of My Name Is Bill W.