An Elderberry Fall (Paperback)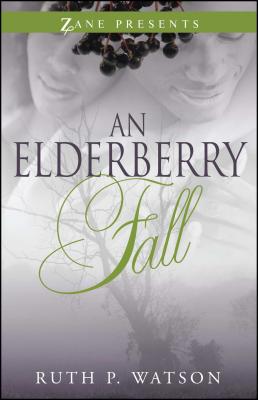 $18.69
This item is not currently available to order.
Description
---
This sequel to the historical bestseller Blackberry Days of Summer reunites the people of Jefferson County, Virginia, with yet another murder and the resurrection of an evil thought to be dead and gone.

As she adjusts to a new beginning in Richmond, Virginia, Carrie Parker finds herself juggling motherhood, work, school, and increasing strains on her new marriage to Simon. Carrie and Simon are happy parents, but sometimes Carrie feels there's something dark and evil about her little baby's eyes, and it scares her. She vows he will not be anything like his real father—a beady-eyed womanizer now long gone. But the past has a strange way of creeping back into the present...

Just as the dust is settling on the murder of Carrie's stepfather, Herman Camm, everybody in Richmond is shocked to find out his memory is not yet gone. Did he really die? And what part did Carrie play? Soon she is forced to answer questions and return to a past riddled with abuse, corruption, scandal, and deceit. Will she be able to move on with her life, or will the past follow Carrie and her family wherever they go?
About the Author
---
Ruth P. Watson is the author of Blackberry Days of Summer, An Elderberry Fall, Cranberry Winter, and Strawberry Spring. A musical stage play, Blackberry Daze, is based on her debut novel. She is the recipient of the Caversham Fellowship, an artist and writer's residency in KwaZulu-Natal, South Africa, where she published her first children's book in Zulu, Our Secret Bond. She is a freelance writer and member of Society of Children's Book Writers and Illustrators, and has written for Upscale, Atlanta Journal-Constitution, and other publications. She is an adjunct professor and project manager, who lives with family in Atlanta, Georgia