Men and Apparitions: A Novel (Paperback)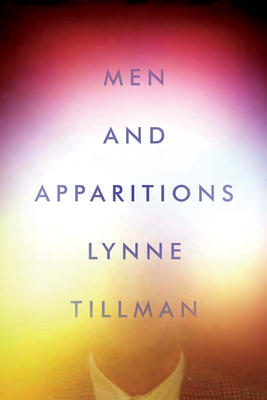 $16.95

Available in our Warehouse: Usually Ships in 3-8 Days
Description
---
Today we live in a "glut of images." What does that mean? Men and Apparitions takes on a central question of our era through the wild musings and eventful life of Ezekiel Hooper Stark, cultural anthropologist, ethnographer, specialist in family photographs.

We are the Picture People. I name us Picture People because most special and obvious about the species is, our kind lives on and for pictures, lives as and for images, our species takes pictures, makes pix, thinks in pix.

What is behind the human drive to create, remake, and keep images from and of everything? What does it mean that we now live in a "glut of images?" Men and Apparitions takes on a central question of our era through the wild musings and eventful life of Ezekiel Hooper Stark, cultural anthropologist, ethnographer, specialist in family photographs. As Ezekiel progresses from a child obsessed with his family's photo albums to a young and passionate researcher to a man devastated by betrayal in love, his academic fascinations determine and reflect his course, touching on such various subjects as discarded images, pet pictures, spirit mediums, the tragic life of his long-dead cousin the semi-famous socialite Clover Adams, and the nature of contemporary masculinity.

Kaleidoscopic and encyclopedic, madcap and wry, this book that showcases Lynne Tillman not only as a brilliant original novelist  but also as one of our most prominent thinkers on culture and visual culture today.
About the Author
---
Lynne Tillman is a novelist, short story writer, and cultural critic. Her novels are Haunted Houses; Motion Sickness; Cast in Doubt; No Lease on Life, a finalist for the National Book Critics Circle Award; American Genius, A Comedy; and Men and Apparitions. Her nonfiction books include The Velvet Years: Warhol's Factory 1965–1967, with photographs by Stephen Shore; Bookstore: The Life and Times of Jeannette Watson and Books & Co.; and What Would Lynne Tillman Do?, a finalist for the National Book Critics Circle Award in Criticism. Her most recent short story collections are Someday This Will Be Funny and The Complete Madame Realism. She is the recipient of a Guggenheim Foundation Fellowship and an Andy Warhol/Creative Capital Arts Writing Fellowship. Tillman is Professor/Writer-in-Residence in the Department of English at The University of Albany and teaches at the School of Visual Arts' Art Criticism and Writing MFA Program in New York. She lives in Manhattan with bass player David Hofstra.
Praise For…
---
Praise for Men and Apparitions by Lynne Tillman
Selected as "1 of 60 Books We Can't Wait to Read in 2018" by Huffington Post
Selected as "1 of 101 Books to get excited about in 2018" by BookRiot
Named to "Most Anticipated Fiction of 2018" by Chicago Review of Books
Named "One of the Most Anticipated Small Press Books of 2018" by Big Other
"With callouts to a mind-revving roster of photographers, writers, filmmakers, intellectuals, and media magnets, erudite, discerning, and everdaring Tillman has forged a mischievous conflation of criticism and fiction. Incantatory, maddening, brilliant, zestful, compassionate, and timely, Tillman's portrait of a floundering academic trying to make sense of a digitized world of churning, contradictory messages reveals the perpetual interplay between past and present, the personal and the cultural, image and life." —Booklist (starred review)
"Lynne Tillman's much anticipated new novel after 12 years revolves around a cultural anthropologist who turns his anthropological lens on masculinity, art and memory. A profoundly wise and remarkably supple novel from an outstanding writer." —Chicago Review of Books, "Most Anticipated Fiction of 2018"
"Lynne Tillman's fiction is animated by critical inquiry: her characters question everyone and everything around them, they question themselves, they question their own questions . . . Her texts blended art-critical acumen with literary expressions of sensation and anxiety. For Tillman, neurotic reflection is not a retreat from politics: it's a contemporary form of sensitivity to the world and the people in it. Of course, it can also be more than a tad blinkered and narcissistic. This push and pull between curiosity and insularity is a vivifying tension in her work . . . Somewhat akin to John Ashbery's liberal inclusion of clichés in his poems, Tillman's use of familiar cultural commentary represents how individual notions of truth are often tied up in idiosyncratic or fuzzy thoughts yet can become profound in the complex context of a life, or a book . . . Though her writing is conceptually knotty, Tillman's style gives her work clarity. Casual and direct, her prose is associative both in content (it skips from one digression to another) and rhythm (it is often irregular, singsongy, bouncy). No matter what genre Tillman is working in, this style suggests an endlessly unspooling talking cure, a social body attempting to imperfectly come to terms with itself. Men and Apparitions is one of her most sustained, complicated, and astute reflections on the dialectics of sensitivity." —Art in America
"[A] grand and sprawling novel. . . . Women authors write men all of the time, and vice versa. What's striking in this instance is the intimacy of voice, and Zeke's focus on defining masculinity, his intent of reappropriating Henry James's feminist ideal of the 19th-century's self-made New Woman (Portrait of a Lady's Isabel Archer, for example) to define the 21st century's New Man. . . . Men and Apparitions is a loose and beautiful baggy monster of a novel that opens in on itself like a fun house hall of mirrors. What a tremendous experience it is to walk through, never quite sure who's who or what you're looking at." —The Millions
"In a novel that overflows with obsessive, encyclopedic energy, her characters luxuriate in self-conscious play, double meaning, and provocative inquiry. The result is a work that enlarges our understanding of what the novel can be—and the sense of self we take for granted . . . Tillman writes pictures the way Jeanette Winterson writes the body: with great and counterintuitive attention to detail, theorizing and revising as she goes . . . If Men and Apparitions is an image, it's a Polaroid—maybe a haunted one—that someone hands you as it's still developing. Tillman insists that there are formal and social conventions yet to be upended and rethought. Even if she doesn't achieve it herself, the magic is that you can see them materializing in your hand . . . These layers are part of her brilliance in conveying the self-in-progress." —The New Republic
"Lynne Tillman lends her remarkable talents to answer questions about today's obsession with images. Through the eyes of cultural anthropologist Ezekiel Hooper Stark, she asks: What is behind the human drive to create, remake, and keep images?" —Bustle, 1 of 15 Best Fiction Books of March 2018 to Kick Off Your Spring Reading
"Will appeal to readers with a particular interest in cultural criticism . . . Tillman is a risk-taker with a wide-ranging mind who likes to experiment with the novel form. This extremely cerebral exercise is studded with fascinating observations and commentary. Literary collections will want to acquire it." —Library Journal
"News of a new Tillman novel is worthy of raising a glass." —The Millions, "Most Anticipated: The Great 2018 Book Preview"
"A nimble novelist." —Vanity Fair
1 of 99 Things to See, Hear, and Read This March —Fast Company
"Cult figure and author Lynne Tillman is back with a vengeance. After 10 years, this new novel about our obsession with images—capturing them, keeping them, showing our lives through them—is a book perfect for our generation . . . It's also an incredible look into the mind of a modern man and his particular male gaze. Tillman's wicked imagination is worth every second." —The Lily, 1 of 15 Titles We Recommend
"Cult-favorite Lynn Tillman's latest novel, Men and Apparitions, takes readers for a rollicking, frolicking, outstandingly original ride that explores the roots of feminism, the death of masculinity, and the cultural identities we've gleaned along the way, all while making us question everything we've ever known and taken for granted." —PopSugar, 1 of 20 Best Books to Read This March
"Lynne Tillman's new novel, Men and Apparitions, makes a better case for women writing men . . . Tillman isn't a writer you look to for plot-forward work, and Men and Apparitions is no exception, but neither does it coast on the clumsy charm of its narrator, though it could. Instead, it's interested in something much more cerebral, and much more difficult to distill into a 600-word review. As I read it, I realized it was doing something I haven't seen convincingly accomplished in any recent literature: It captures the feeling of life in a society that's focused more on the quick consumption of a massive amount of text and images than it is on experience . . . This is a scourge of modern life, a high-res lens through which we see our fractured world, and one captured with melancholic clarity in Men and Apparitions . . . Men and Apparitions begins as a book about men, and becomes one about everyone." —The Portland Mercury
"A timely . . . exploration of modern masculinity . . . There is much to admire . . . Charming." —Publishers Weekly
"Lynne Tillman writes with wit that makes the reader dance."—KCRW'S Bookworm
"Lynne Tillman is her established sui generis self. . . . This book is compelling and bracing and you read many sentences twice to get all the juice there is in them." —Norman Rush, author of Mating and Subtle Bodies
"No one anywhere writes more vibrantly and astutely into the gut of culture than Lynne Tillman. I always want to eat her books because her language is profoundly embodied. She is my secular art angel, my intellectual and creative hope, my full-blown galaxy. In Men and Apparitions, readers take a ride on the back of Zeke Hooper through culture, masculinity, art, being, and knowing—like entering a language-and-experience kaleidoscope." —Lidia Yuknavitch, author of The Misfit's Manifesto and The Chronology of Water ​
"A powerful disquisition on memory, media and melancholia." —Tom McCarthy, author of Satin Island and Remainder ​
"As a steadfast Lynne Tillman fan, I am grateful for her authentically weird and often indescribable books. She gives me permission to continue to try to write such work myself." —Sarah Manguso, author of 300 Arguments and The Guardians
"Tillman's work is the perfect cure: placing plot in the background, she foregrounds critical thought and observation for a brilliant hybrid of cultural anthropology and fiction." —Mask
"A smart and sleightful novel . . . Over the four hundred pages of Men and Apparitions, Zeke is by turns analytic, emotional, distanced from his own tale, and immersed in others' histories . . . In some respects, there is an orthodox novel of late-twentieth-century American family life lurking inside Men and Apparitions, but the novel is more essay collection than cross-generational saga . . . Most of [Tillman's] constellating of culture is sharp and sharply expressed . . . Among its many other wise and witty lines of thought, Men and Apparitions is a vexing inquiry into the recent sexual-political past." —Bookforum
Praise for Lynne Tillman
"Lynne Tillman has always been a hero of mine — not because I 'admire' her writing, (although I do, very, very much), but because I feel it. Imagine driving alone at night. You turn on the radio and hear a song that seems to say it all. That's how I feel." —Jonathan Safran Foer
"Lynne Tillman's writing is bracing, absurd, argumentative, and luminous. She never fails to exhibit her unique capacities for watchfulness and astonishment." —Jonathan Lethem
"Like an acupuncturist, Lynne Tillman knows the precise points in which to sink her delicate probes. One of the biggest problems in composing fiction is understanding what to leave out; no one is more severe, more elegant, more shocking in her reticences than Tillman." —Edmund White
Praise for The Complete Madame Realism (2016)
"The discursive narratives of the Madame Realism stories mimic the experiences of museum going and sightseeing and have a disjunctive quality that resembles the fragmentary novels of Renata Adler and the essayistic miniatures of Lydia Davis. It's remarkable that Tillman has created her own genre. It doesn't seem to me a genre many could profitably duplicate." —Christian Lorentzen, New York magazine
Praise for Someday This Will be Funny (2011)
"Gorgeously at ease and technically virtuosic . . . Tillman is simply a terrific prose stylist whose work should have wide appeal." —New York Times Book Review
Praise for American Genius, A Comedy (2006)
"To read Tillman's tightly woven novel, which meshes inner and outer realms as well as past and present, is to enter into an intense relationship, a communion with another spirit, perhaps with some sort of genius. An involvement that, like all forms of heightened attention, be it friendship, love, hate, or pursuits intellectual or creative, is demanding and bewitching, harrowing and bemusing, revelatory and transforming." —Donna Seaman, Bookforum
"[F]lawed, beautiful, sacred, insane." —George Saunders