Classroom Giant 10 Foot Bible Time Line (Paperback)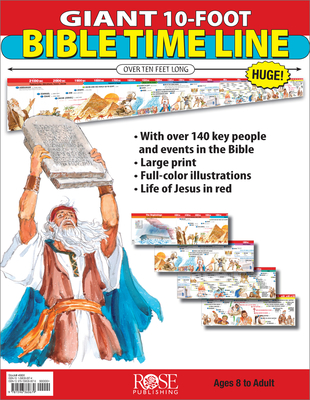 $14.99
This item is not currently available to order.
Description
---
Keep Bible events straight-on the wall and in your mind More than 140 important people and events, including 10 key periods of Testamental history-the patriarchs; sojourn in Egypt; Exodus wanderings; judges; Saul, David, and Solomon; divided kingdom; Babylonian exile; Jerusalem rebuilding; life of Jesus; and the lives of the apostles are outlined. This time line comes in four separate fold-out panels that measures 10 feet long x 11 inches tall when assembled. For ages 8 and up.
Rose Publishing Product Code: 498X